Europe's Volatility Curve Is Getting Kinky Ahead of French Vote
France's election is making Europe's markets nervous.
Traders, already wearied from the 2016 gyrations that followed Brexit, Donald Trump's victory and Italy's referendum, are pricing in a surge in volatility for April, when the first round of French voting will occur.  The scandal threatening to unhinge Republican candidate Francois Fillon's run for the presidency has raised concerns that Marine Le Pen, the populist who wants to withdraw France from the euro, may have less of a long shot at winning.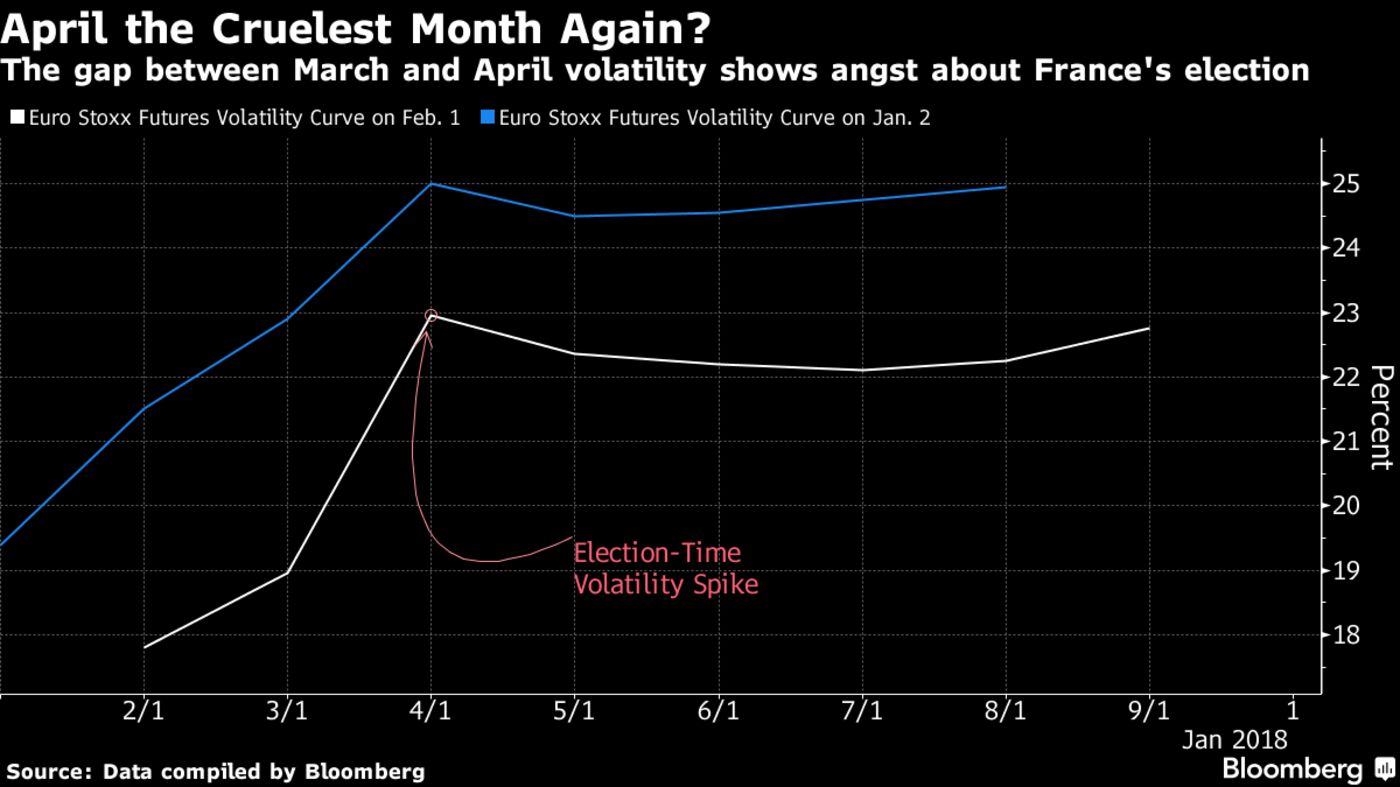 The political storm has put a kink into the curve for volatility in Euro Stoxx futures, by sending the April contract to a record premium over the March one. Indeed,  price swings in April are expected to be more intense than for any  month through September, the longest-dated future available. The April security expires on the 19th of that month, four days before the first round of the French presidential election.
If no candidate gets more than 50 percent of the vote, a second round will be held on May 7.  The latest polling shows that Le Pen would probably make it through to the May round, only to lose to Emmanuel Macron, an independent candidate who faces criticism that he has failed to state his policies. The Euro Stoxx futures cover volatility for 30 days post settlement, so the April contract indicates expectations for price swings across both rounds of the election.
`Speed Bump'
The risks mean investors are suddenly much more eager to take out some insurance against price swings, says Robert Rennie, global head of market strategy at Westpac Banking Corp. in Sydney .
"The market has tended to view a second round run off against Le Pen as speed bump rather than a potential train wreck; after all, her father ran against Chirac in '02 and lost," Rennie said. "However, that was until this Fillon scandal broke. Suddenly the risk becomes much more real."
Scarred perhaps by U.K. and U.S. elections last year — when many opinion polls and investors got the result dead wrong — currency traders are also bidding up the price of protection against fluctuations in the euro against the dollar, the world's most-traded currency pair. The gap between three-month volatility for the exchange rate — the time period in between the two electoral rounds — and one-month volatility spiked to more than one percentage point this week, the widest since October.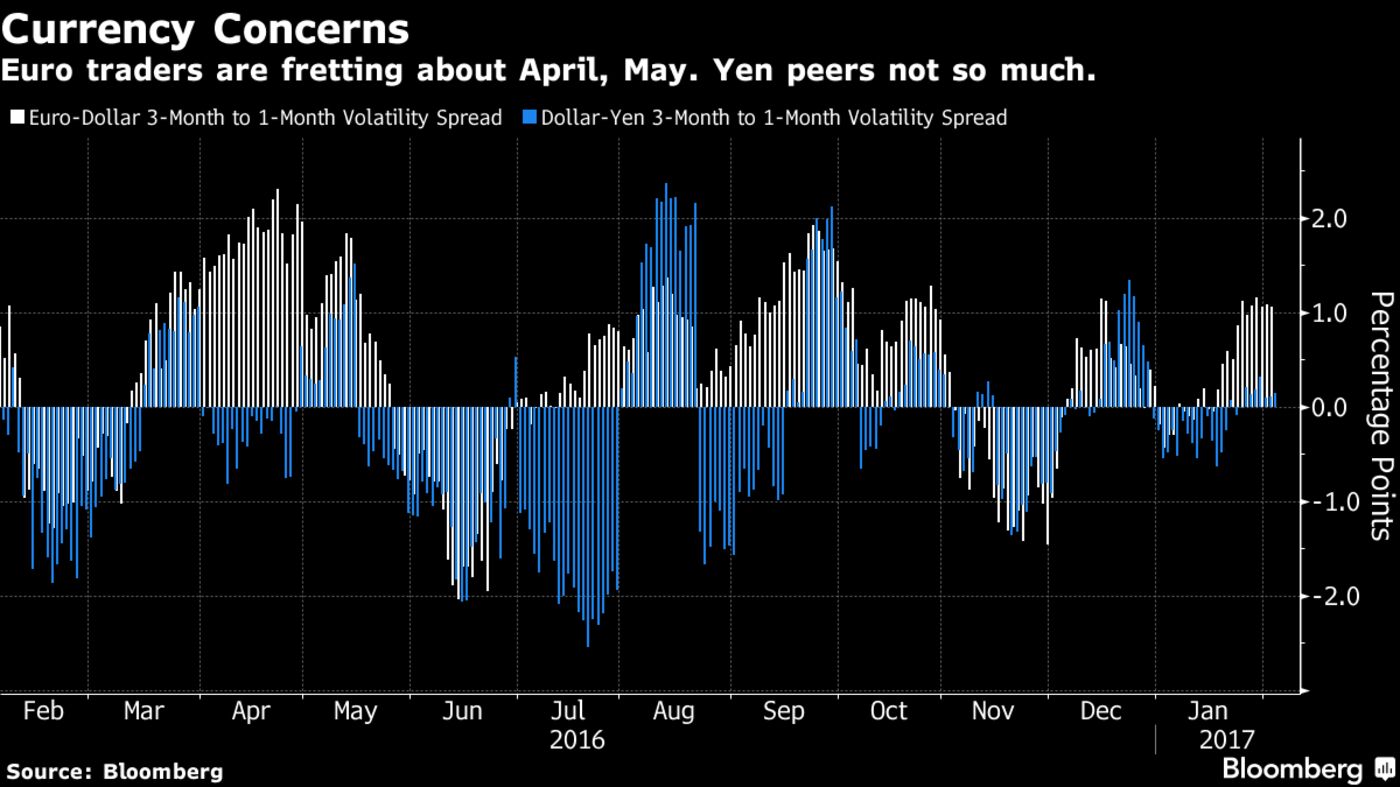 The concerns about price swings are also being driven by the way that Fillon's floundering is already helping to turn investors away from French government bonds. Just look at the extra yield they demand to hold 10-year OATs — Obligations Assimilables du Trésor — instead of similar-dated German bunds. The gap there surged to 62 basis points recently, and widened last week at the fastest pace since  the week of the U.S. presidential election.