Goldman Asks Whether Country Risk Will Return to Europe
What Brussels hath brought together, let no election tear asunder?
Looming polls in France, the Netherlands and potentially Italy have reignited concerns about members' commitments to the single-currency bloc just as Greece's debt woes are back on the radar screen. Even so, when it comes to picking European equities, getting the sector right is likely to remain more important than choosing between countries, according to Goldman Sachs Group Inc. analysts led by by Lilia Peytavin and Peter Oppenheimer.
"Although dispersion of returns across countries remains far less important than across sectors, country risk has picked up recently and could increase further ahead of elections," they wrote in a note published this week, adding that the situation could escalate if concerns surface over a tapering in the European Central Bank's monetary stimulus.
A resurgence in country-specific risk would reverse a multi-year streak in which choosing the right sector mattered more for equity returns in Europe than picking the right geography, the bank said. Since the introduction of the cash euro in 2002, that trend was only briefly upended during the depths of the euro-zone crisis. It quickly resumed after European Central Bank President Mario Draghi pledged in 2012 to do "whatever it takes to preserve the euro."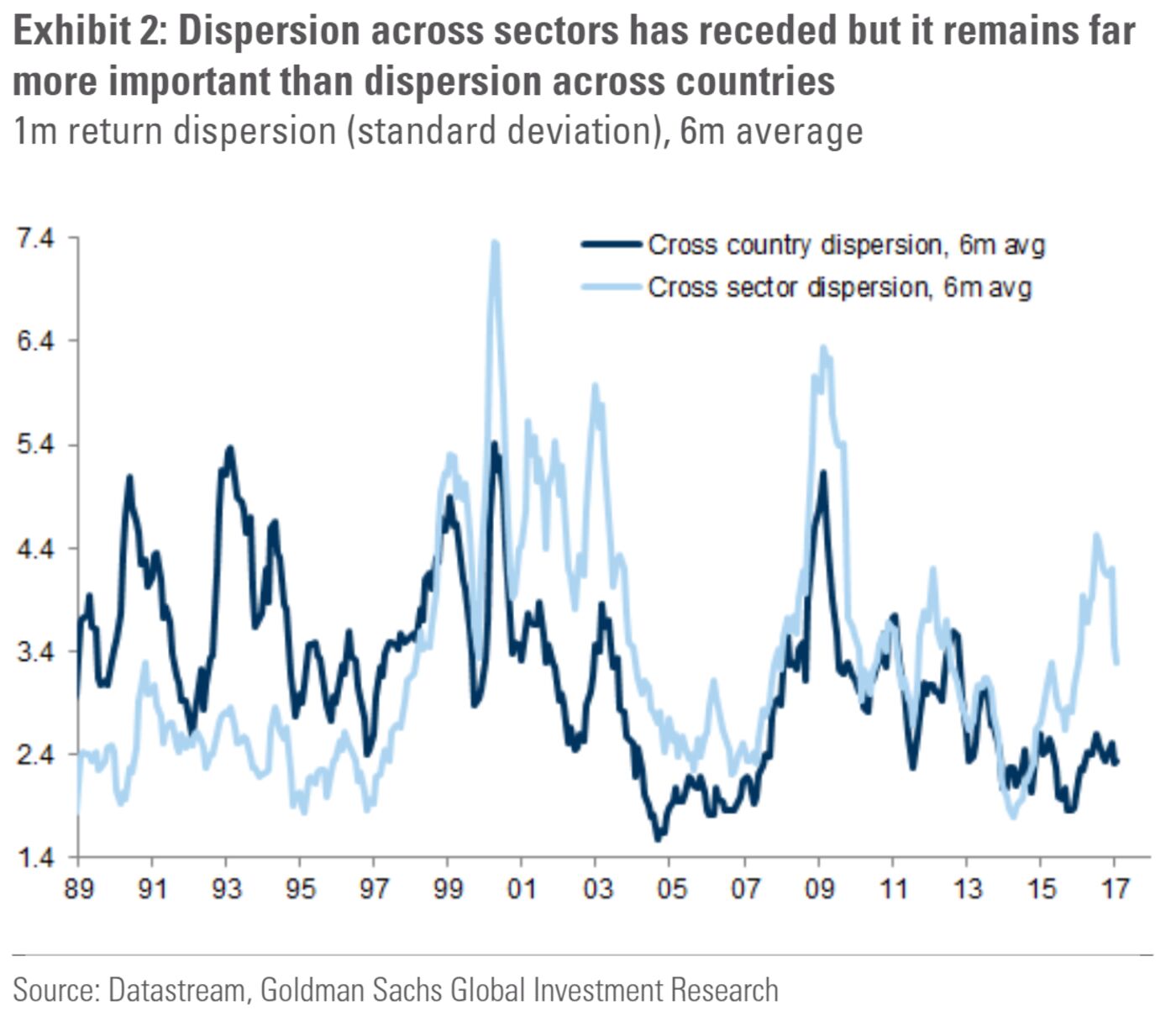 Goldman's concerns echo a wider trend that has seen investors fret about a rollback in the liberalization of markets and cross-border flows in the wake of major political events including Brexit and the unexpected election of Donald Trump as U.S. president.
A widening spread between Italian and German government debt suggests that country-based dispersion will increase faster than sector-based dispersion in Europe, the Goldman analysts said, even while the latter will probably still matter more for investors. The difference between the yield on 10-year Italian and German sovereign bonds has risen to 183 basis points from 155 basis points at the start of the year, as investors ponder the prospect of political turmoil and a pick-up in inflation that could encourage the ECB to curtail its stimulus.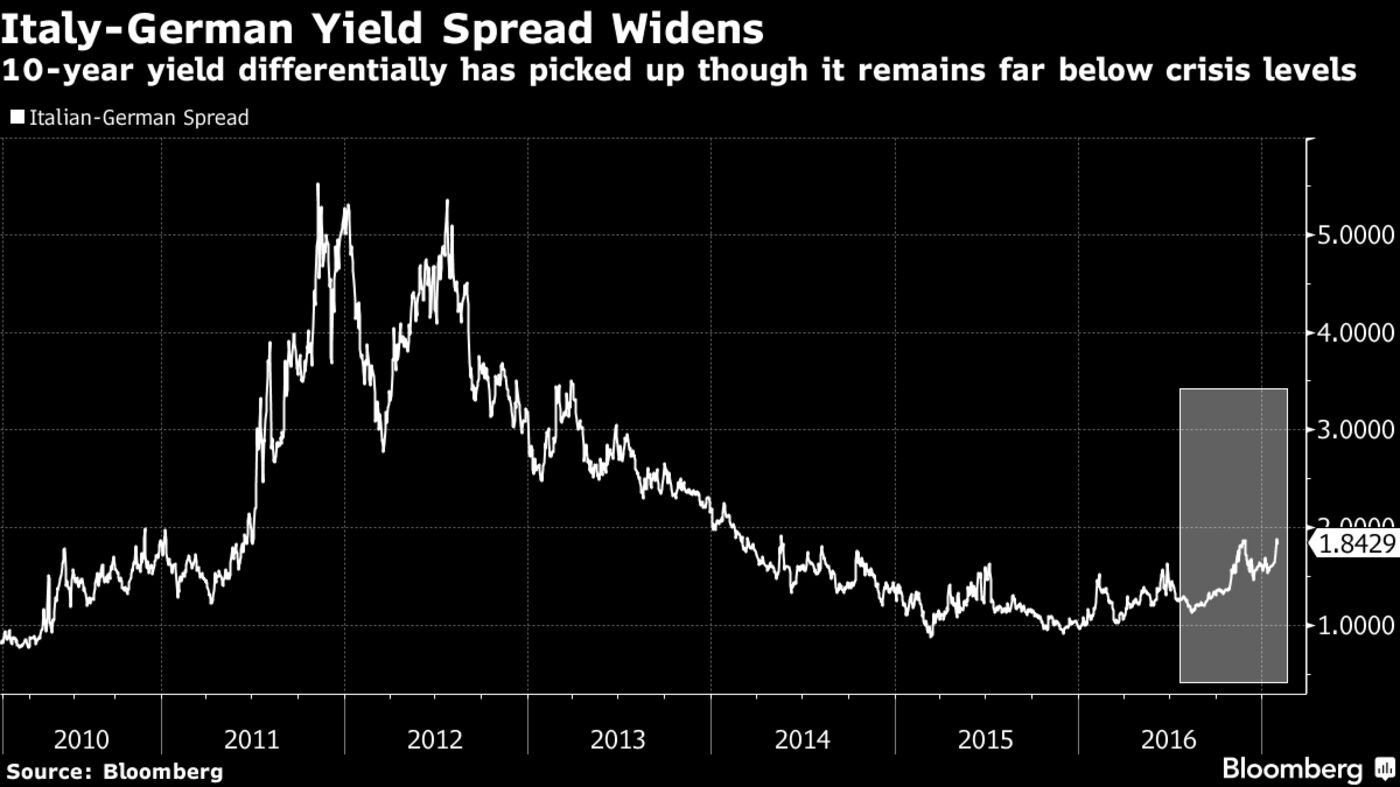 Goldman economists don't expect the central bank to significantly withdraw liquidity, however, helping to mitigate any rise in country risk. Only during the worst of the euro-zone crisis, when investors seriously questioned the ability of members to pay back their debt and remain in the currency bloc, did "it matter more to pick the right country than the right sector," the bank said.
"Without willing to appear complacent regarding the challenges that euro area institutions are facing, we do not think the political calendar will trigger systemic outcomes and we do not think countries are likely to move back to center-stage for investors," the analysts concluded. "Although we expect country risk and sovereign spreads in the periphery to widen, we think dispersion will remain wider across sectors than across countries."