European Banks Get Profit Upgrades After Undershooting Six Years
European banks, still recovering from the region's sovereign-debt crisis and years of anemic economic growth, are beginning to generate optimism.
The industry is enjoying positive earnings revisions after six years of downgrades as analysts start to price in better prospects for Europe's economy and a rebound in bond yields. Analysts have increased their estimates for operating-income growth by about eight percentage points from 10 months ago. Even so, the sector remains one of the cheapest in Europe.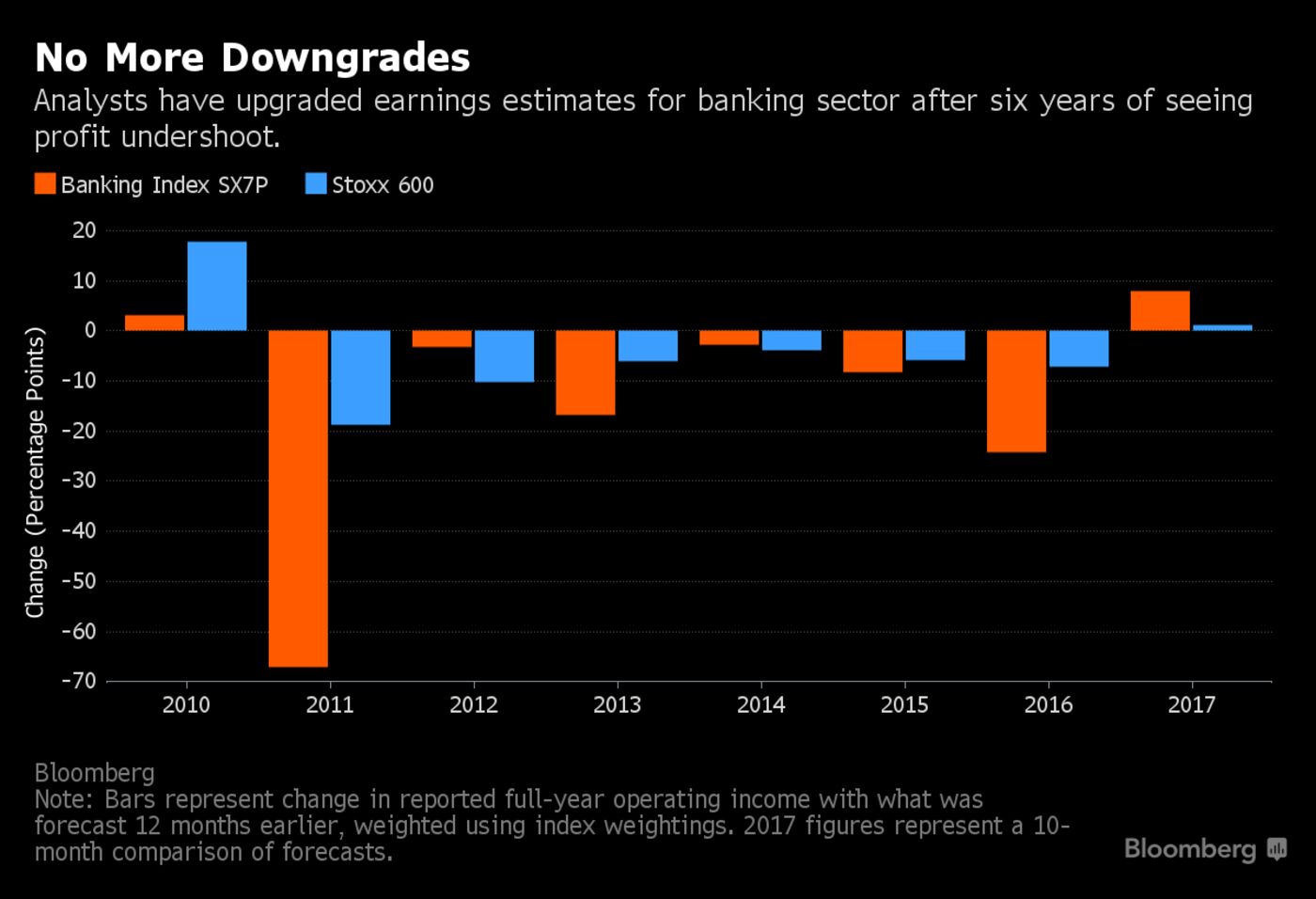 Banks are now expected to see a 22 percent jump in operating income this year, the strongest growth since 2010, and well above the 14 percent growth expected overall for the Stoxx Europe 600 Index, according to data compiled by Bloomberg.
There have been many "false dawns" in the past few years for a recovery in banking earnings, Bruno Colmant, head of macro research at Degroof Petercam, said by phone. "This time, however, the macro environment is really improving, yields are on the rise, and banks are much better at cost control."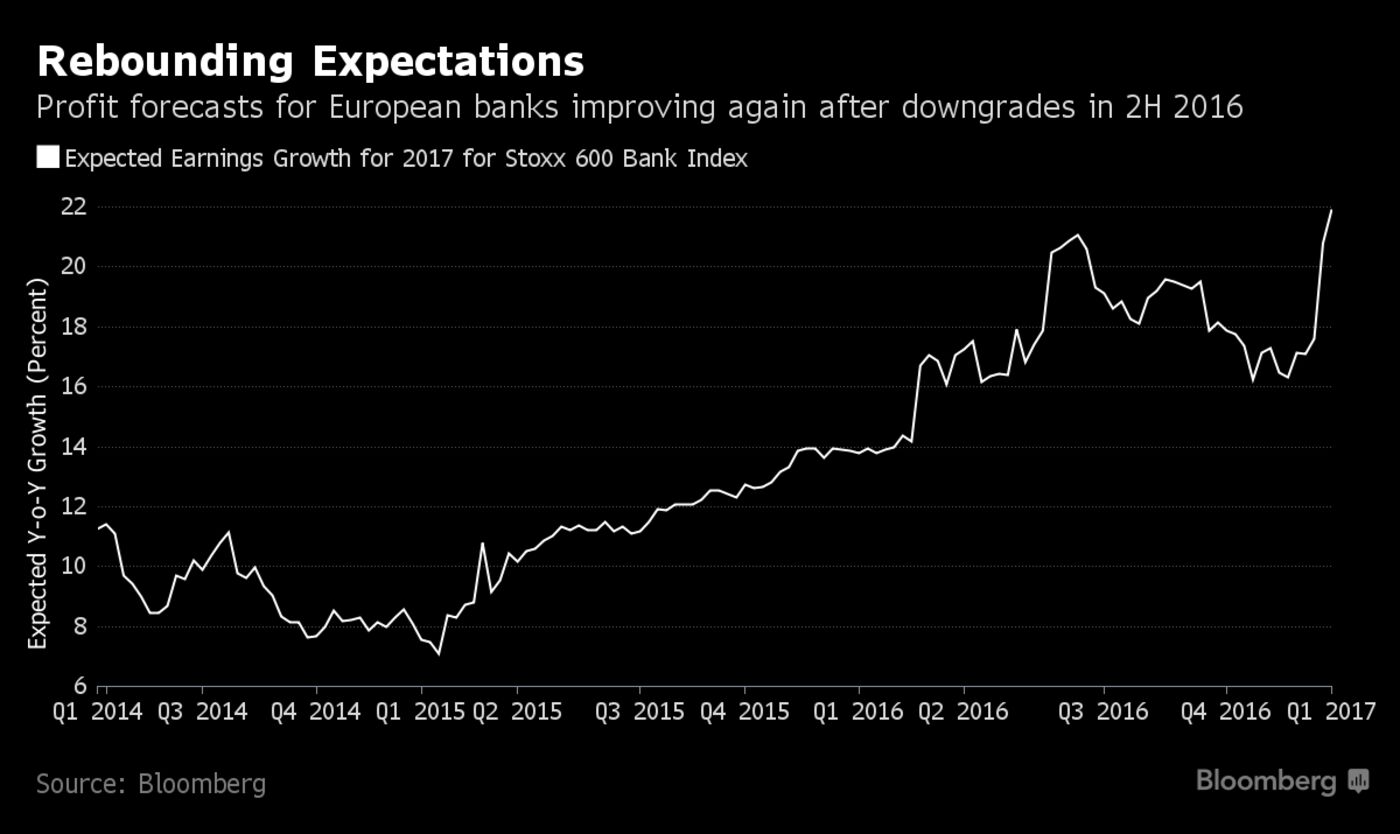 While the industry is set to enjoy brisk earnings growth, it trades at about 12 times expected earnings in the next 12 months, much lower than a price-to-earnings of almost 15 times for the Stoxx Europe 600. More than half of European banks listed on the Stoxx 600 banking index still trade below their book value, including Barclays Plc, Societe Generale SA and Credit Suisse Group AG.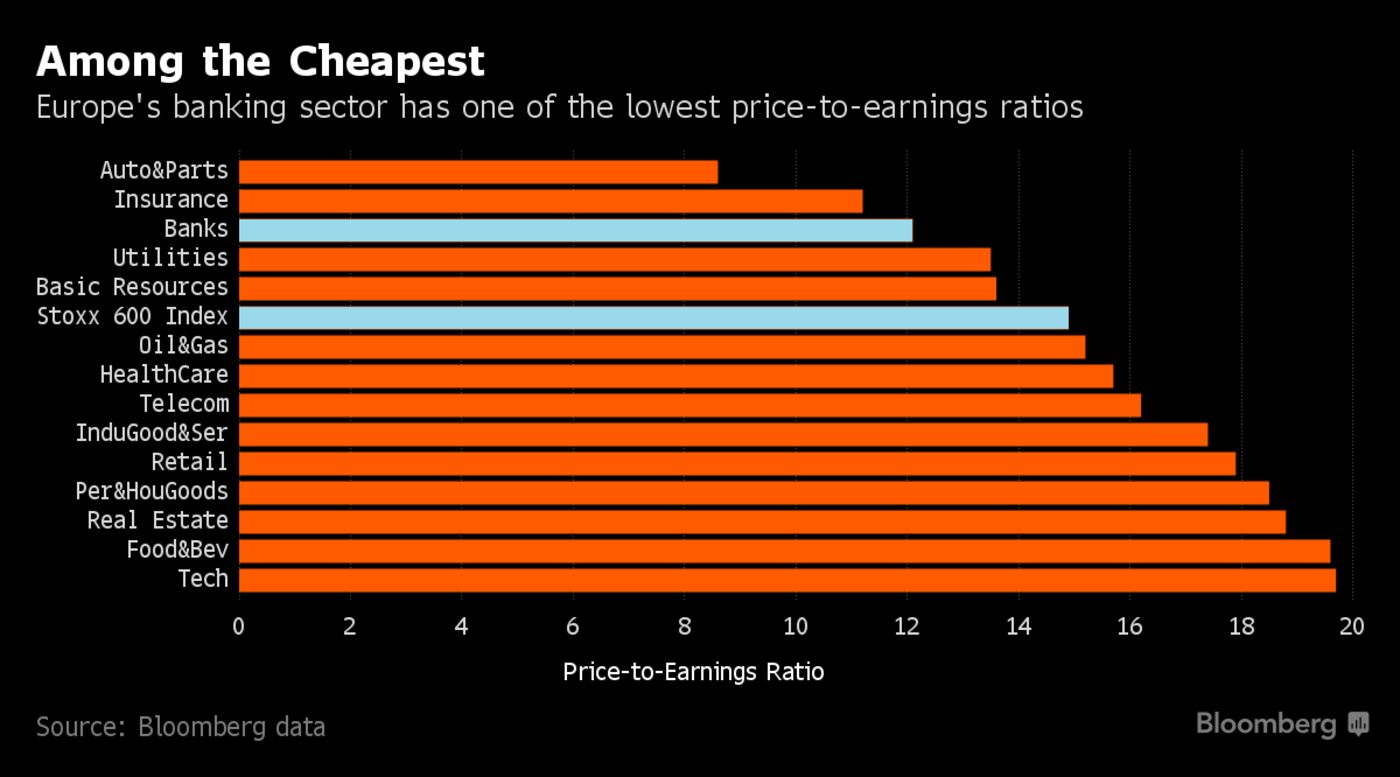 UBS said on Friday its pretax profit more than tripled in the fourth quarter, while earlier in the week, Banco Santander posted quarterly profits that beat estimates.
Strategists at Bank of America Merrill Lynch raised their rating on European banks to overweight on Friday, saying in a note the reflation theme is still gaining traction and that the sector's returns and valuation are the most highly correlated to rising rates and inflation expectations; they also cited supportive EPS momentum and positioning.
European banks have a lot of catching up to do relative to U.S. peers, Citigroup Inc. strategists wrote in a note on Jan. 9. The Stoxx 600 Banks index is still about two-thirds below levels seen before the global financial crisis, the U.S. lenders are now down only about 30 percent.